Quote of the Day
"'Where's the leader?' Bush, according to Woodward, has exclaimed in dismay about the Iraqi government's dithering. 'Where's George Washington? Where's Thomas Jefferson? Where's John Adams, for crying out loud?' For a president to ask that question about Iraq, that tribal stew, is enough to cause one to ask it about the United States."
--Conservative columnist George Will, pondering
the leaders we have
.
These
have been our leaders-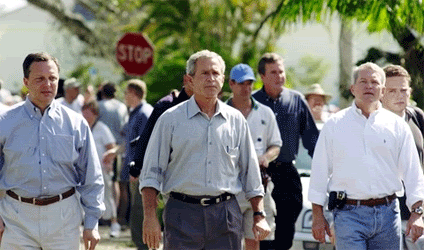 I think we need new leaders.